PNC condoles with the Rawlings family, suspends campaign activities – MyJoyOnline.com
1 min read
The People's National Congress (PNC) has joined other political parties in extending its condolences to the family of the late former President Jerry John Rawlings, whose sudden death occurred on Thursday, November 12 at the Korle-Bu Teaching Hospital.
Eulogising the late former President, the PNC said: "He served his country as a statesman, represents the epitome of stewardship and accountability, deepened our democracy and media pluralism. Indeed Ghana has lost a great asset."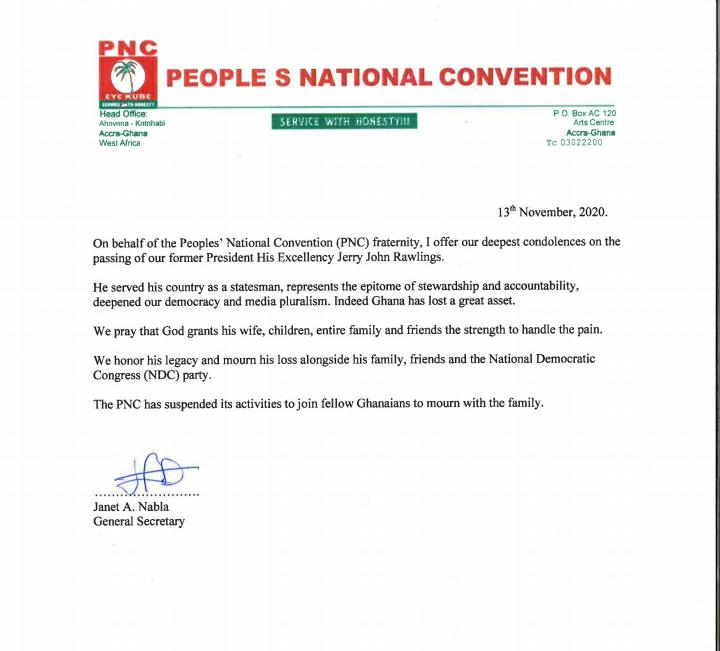 The PNC wished the Rawlings family "strength to handle the pain."
To honour his legacy and join the nation in mourning, the PNC has also suspended all their political activities.
Source link