Livestream: Newsfile discusses Jane & John ticket, Domelevo lock-out and lynching of Akua Denteh
1 min read
Newsfile on JOYNEWS will this morning discuss the Jane and John ticket after the outdooring of John Mahama's running mate, Prof Naana Jane Opoku-Agyemang.
Host Samson Lardy Anyenini and his panelists will also discuss the drama at the office of the Auditor-General, Daniel Yao Domeleveo. Mr Domelevo who has been ordered to take his accumulated leave went back to his office to meet the locks changed.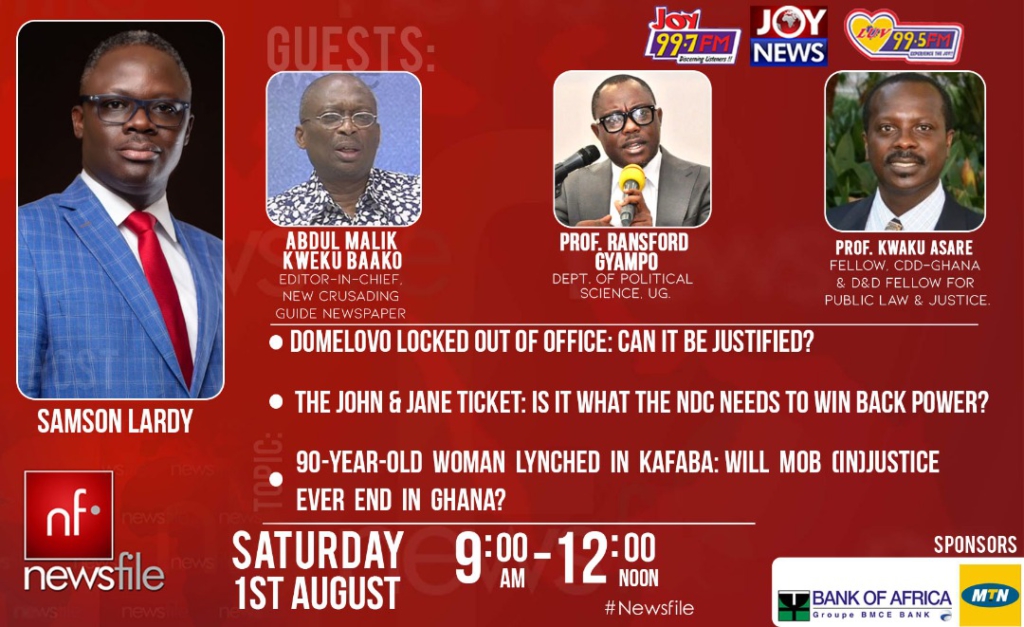 Also up for discussion is the gruesome lynching of 90-year-old Akua Denteh at Kafaba in the North East Region.
Stay tuned for the livestream at 9 pm.
Source link